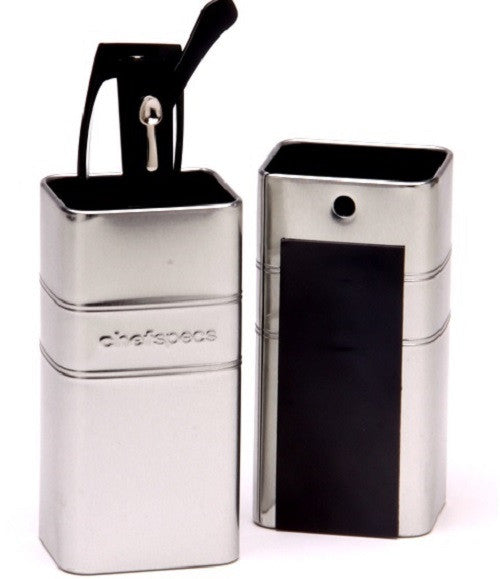 ChefSpecs® Reading Glasses, Designed for the Kitchen
ChefSpecs were created to help you keep your glasses in the kitchen – the cool magnetic caddy makes it a cinch to keep them on the fridge or by the stove, while the spoon embellishment reminds you to keep them there! The best part – inevitable smudges and goo can be cleaned by popping them in the dishwasher! Once cleaned, you can dry and polish ChefSpecs with the included microfiber cloth before putting them back into the storage caddy for the next use.
Sold as a set that includes ChefSpecs reading glasses, magnetic storage caddy and microfiber cleaning cloth.
Available in black.