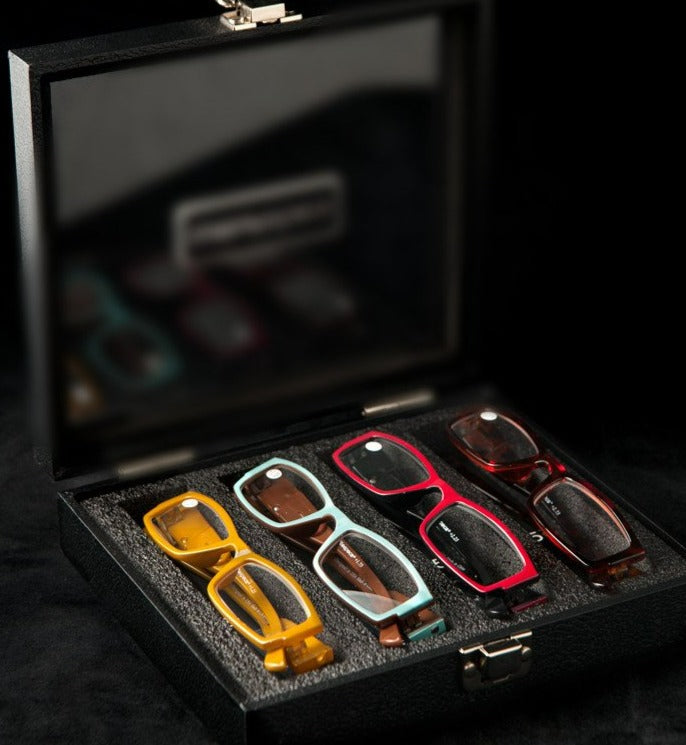 Organizer for Readers (Specs not included!)
Reading glasses (and sunglasses) are a valuable investment, so take care of them by safely storing and displaying 4 pair in our attractive SpecsSafe! Remember to return your glasses to this handy organizer, and you will know always know where to look the next time you ask yourself "Where did I put my readers?" Sized to fit most glasses (other than oversized sunglass frames), this great-looking mini chest is like a jewelry box for glasses with padded interior compartments that were designed to protect and organize reading glasses.
*Box is sold empty -- readers shown in photograph are not included.